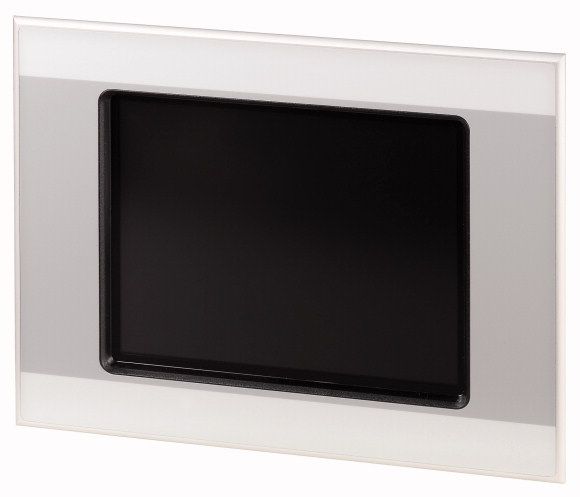 Features
The XV400 series is flexible and feature-rich with optional communication modules enabling up to 8 parallel communications interfaces. CAN, Ethernet 10/100Mbit, USB Host, USB and RS232 are integrated for additional versatility. Built in features include a Web browser, FTP server, remote client/ server or OPC client offering more networking and programming options.
400 MHz CPU for complex HMI or HMI/PLC applications
Adaptable touch technologies
Robust infra-red touch (infra-red light barrier grid touch-system)
Industrial resistive touch with full plate-laminated polyester sheet against splintering
Scalable display sizes from 5,7" to 15"
Optional modules give over 100 communication protocols
CAN and optional Profibus DP (12 MBaud)
Infrared touch
Stainless steel front
For XV-400 devices, there are communications modules, memory cards and Windows CE licenses. Memory cards and Windows CE licenses are required for operation; Communication modules are an optional add-on for insertion.
Memory cards
Compact Flash card without operating system.
Compact Flash card pre-installed with Windows CE 5.0 Core operating system
Windows CE licenses
All XV-400 devices require a Windows CE license.
Communication modules
Optional plug-in communications cards.
The 5.7" and 8.4" have slots for one card, while devices 10.4" and larger can accept two cards. No licenses are needed for communication with these cards.
Other Pictures